Bible Study Basic
BEST AND MOST COMPREHENSIVE, TODAY!
DRUMMOND R. THOM, Foundation Bible Series Course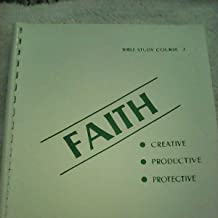 PRINTED ON DEMAND
FBCS PODCAST Coming Soon
Salvation, Healing, Faith, the Holy Spirit, the Gifts of the Spirit, Demons and Witchcraft, Angels and Prayer. Salvation.
Copyright Received (c) Drummond R. Thom 1993
Publisher: Deeper Life Publications (1993)
Language: English
ASIN: B003TAL7UK
Search Results
The Promises of God and how to Possess Them
World Wide Native Evangelism
, 1980 – 
God
 – 
16 pages
Background
Thom, Drummond Robert was born on October 29, 1936 in Landsdown, South Africa. Came to the United States, 1957. Son of Robert Anderson and Joyce Madgeline (O'Conner) Thom.
Education
Student, Capetown Technology College, 1953-1956; Student, Zion Bible Institute, East Providence, Rhode Island, 1957-1958; Bachelor, Breadloaf Bible College, Burlington, North Carolina, 1981; Doctor of Divinity, Breadloaf Bible College, Burlington, North Carolina, 1982.
Career
Founder, president, World Wide Native Evangelism, Inc., Louisville, since 1961; pastor, Deeper Life Christian Center, Louisville, since 1973.
Achievements
Drummond Robert Thom has been listed as a noteworthy minister, educator by Marquis Who's Who.
Interests
Avocations: swimming, racquetbell, golf.
Connections
Married Charlotte Tonette Zabel, November 22, 1958. L child, Jennifer Joy Antonia.
Father:

Robert Anderson Thom
Mother:

Joyce Madgeline (O'Conner) Thom
Spouse:

Charlotte Tonette Zabel
Deeper Life Press
P.O Box 21
Shortsville, NY 14548
deeperlifepress@yahoo.com